Jersey Framing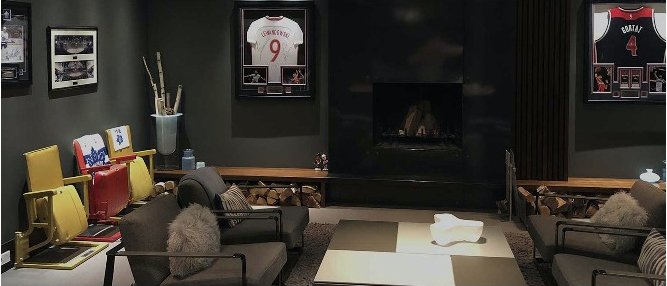 Every jersey has its own tale of dedication, sweat, and spirit. At Framed By Design, I elevate these stories, crafting frames that don't just protect but magnify the essence of each jersey. Whether it's your game-winning moment or an homage to your sporting idol, I ensure your jersey shines in all its glory.
Your imagination sets the bounds, and with my extensive experience, I've yet to find a limit. I've framed the unimaginable.
At Framed By Design, I blend cutting-edge computerized framing technology with over two decades of hands-on experience, ensuring each piece receives the bespoke showcase it deserves. There's almost nothing I haven't framed; your imagination is truly the only limit. Don't settle for just any frame — every jersey is unique, brimming with memories and meaning. Your piece deserves an original, crafted display especially for it. It's this commitment to personalized artistry that has garnered the trust of numerous professional athletes.
NHL, AHL, CHL & College

Hockey Jersey Framing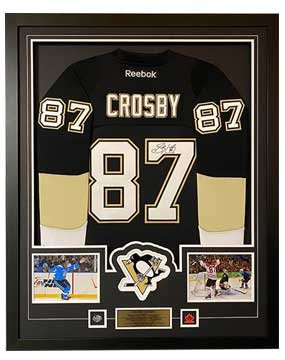 For those who relish the thrill of a fierce hockey match, cherished memories are often draped over their shoulders or stowed safely away. Whether you've been on the ice feeling every check and shot, or passionately supporting your team from the bleachers (or the comfort of your home), I'm here to encapsulate those memories. With years of expertise, I've crafted bespoke displays, shadowboxes, and frames for hockey jerseys spanning from the NHL, CHL, OHL, KHL, AHL, CWHL, to even the most treasured jerseys of house, rep, and amateur leagues!
MLB, NCAA, Minor Leagues

Baseball Jersey Framing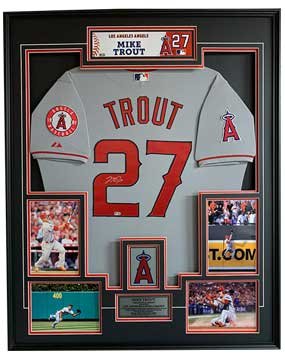 The anticipation of summer isn't just about the warmth — it's the allure of baseball season! The allure of sunny afternoons, the crack of the bat, the roar of the crowd. Whether you're cheering for MLB giants like the Blue Jays and Yankees or rallying behind your local neighborhood league, each jersey holds a story. Allow me to encapsulate those stories in meticulously crafted displays, ensuring your baseball memories stand the test of time in elegance and style.
"Just thought I'd let you know that my brother loved his framed Carter jersey. He was really blown away by how nice the frame looked."
Jason, Client
NBA, NCAA, WNBA

Basketball Jersey Framing
There's no hiding our pride for our 2019 NBA Champions, the Toronto Raptors! The energy, the excitement, the sheer thrill of the game is universal. Whether you're rooting for the Lakers, Golden State, or any other team, every cheer and every moment matters. We celebrate every fan's passion, understanding that each jersey and piece of memorabilia holds countless memories. At Framed by Design, it's my mission to ensure all NBA, WNBA, and NCAA enthusiasts have their prized basketball jerseys and memorabilia framed with the care, precision, and artistry they deserve, turning every memory into a tangible piece of history.
It does not matter if you're a fan of NBA teams like the Toronto Raptors or you love NCAA college basketball. We help basketball fans and collectors frame their most treasured basketball jerseys and memorabilia so they can be prominently displayed for a lifetime.
NFL, CFL and NCAA

Football Jersey Framing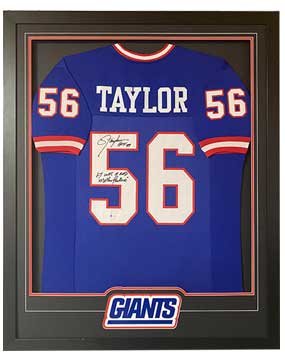 For those whose hearts race at the sight of the gridiron and the familiar call of "laces out," I'm here with the expertise you seek. Over the years, I've meticulously framed a myriad of NFL, CFL, and NCAA jerseys, each echoing the roars of stadiums and the intimate whispers of sideline strategies. But the love for the game often begins at the grassroots — so don't overlook your cherished local house or rep club jerseys. Every play, every cheer, every moment on that field has its story. Immortalizing these memories is more than just framing; it's a tribute to a lifelong passion for the sport, a tangible testament to the joy and dedication football inspires.
MLS, FIFA, UEFA and National Team

Soccer Jersey Framing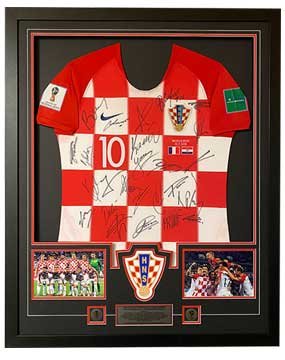 Football, or "Soccer" as we know it in North America, isn't just a game—it's a global passion, uniting fans from every corner of the world. With teams like Toronto FC lighting up the pitch at BMO Field, the demand for soccer jersey framing has never been higher. Whether your allegiance lies with a UEFA powerhouse, a FIFA World Cup contender, an MLS club, or any team in between, I bring the precision and care to frame your prized soccer jersey, ensuring it remains a cherished keepsake for years to come.
"Simply perfect! Drew did an amazing job on all three frames. Excellent and fast communication. I couldn't ask for an easier and better experience. They took care of all three jerseys and got them back to me framed all within a couple weeks. Superb quality on the glass and frames. Highly recommend Drew!"
David Saveriano
Diverse Passions, Unified Memories

Other Sports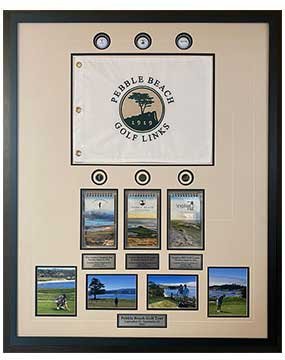 From the serenity of a golf course and the precision of a tennis match to the adrenaline of motocross and the strategy of a chess tournament, sports in all their diversity captivate hearts and narrate unique tales. Every jersey, equipment piece, and memento holds a story — be it a memory of a personal best, a challenge faced, or a triumph celebrated. At Framed by Design, I'm committed to honoring all interests. No matter the sport, each item is treated with meticulous care, ensuring its history and significance are beautifully preserved and displayed.
FAQ
More than 20 years of experience creating custom frames and displays
Trusted by professional athletes, organizations and leagues
Creative framing – you name it, I can frame it
Handmade with no small details missed or overlooked
High quality materials used so your frames lasts a lifetime