Corporate Framing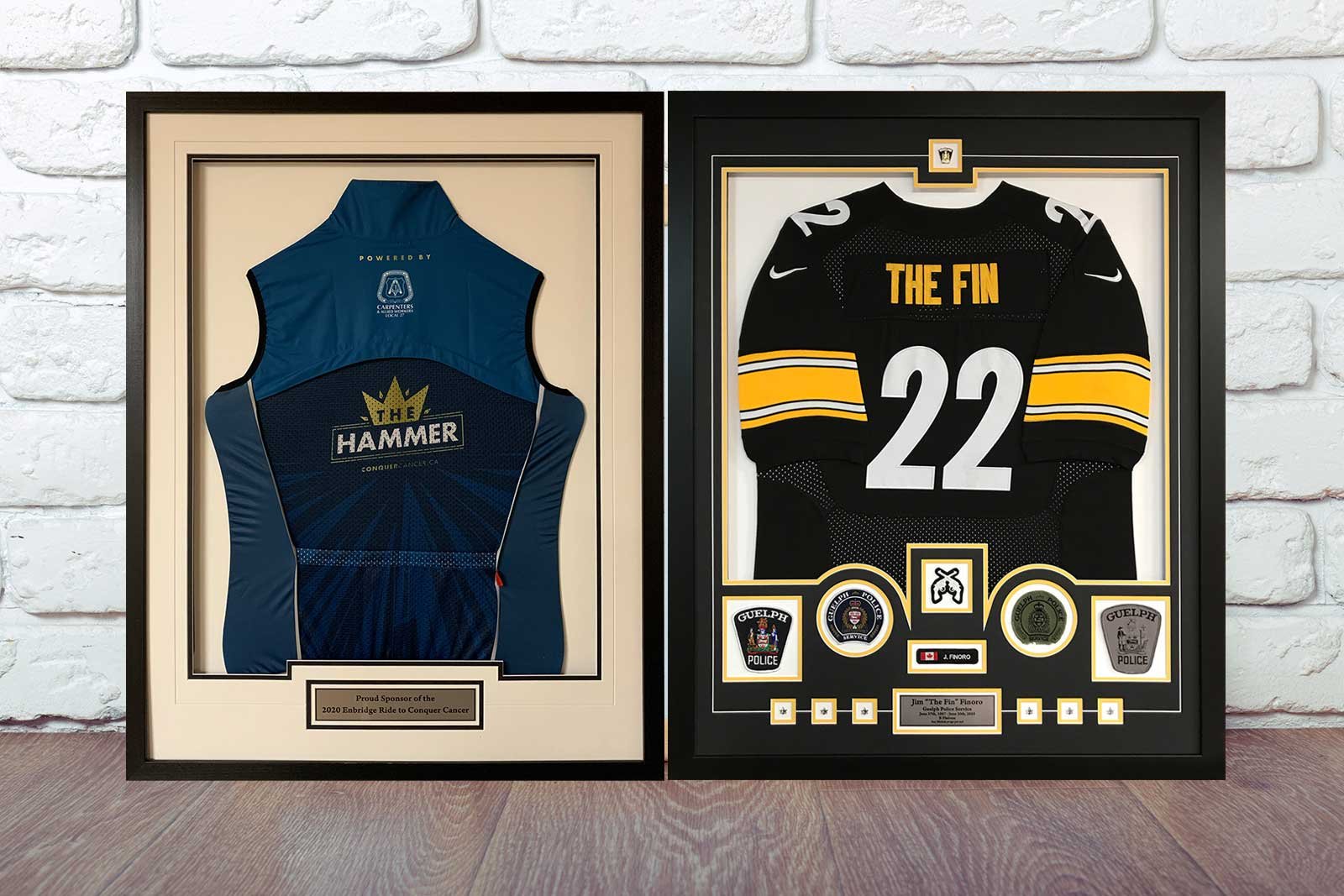 In the corporate world, every detail matters. Add an air of sophistication to your office space with custom corporate frames from Framed By Design. From accolades to company memorabilia, I frame each piece with the precision, professionalism, and personal touch it deserves.
Whether you're the proud owner of a bustling sports bar, the visionary behind a major hotel franchise, or a real estate professional aiming to inspire confidence in your clients, I'm here to curate the perfect ambiance. Let's create an environment that doesn't just impress but leaves an indelible mark on every visitor.
My suite of services extends beyond the frame: from executive offices and conference rooms to restaurants, hotels, and product launches. Be it for branding materials, corporate gifts, or custom displays, I handcraft each piece to resonate with your brand's ethos.
Executive Frames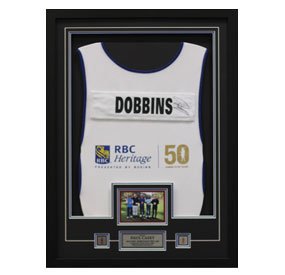 Are your office walls echoing a narrative that's less than inspiring? Let's rewrite that tale. The connections you make in the corporate world are pivotal. My custom-made executive frames don't just enhance aesthetics; they're a testament to your commitment to excellence. Craft a space that communicates both professionalism and reliability. Let your clients know they've chosen the best.
Branded Frames
In the world of branding, it's all about the grand vision. Seeking to amplify your brand's presence? I've got you covered. I meticulously design branded frames, tailored to your brand. From your distinctive logo and vibrant colours to bespoke images and impactful text, every detail is curated to ensure your brand shines. Displayed in your workspace or an external venue, a branded frame isn't just a piece of decor—it's a beacon, drawing attention and setting you apart from the competition.
FAQ
More than 20 years of experience creating custom frames and displays
Trusted by professional athletes, organizations and leagues
Creative framing – you name it, I can frame it
Handmade with no small details missed or overlooked
High quality materials used so your frames lasts a lifetime