Framing Memories for over 20 years and

Loving every second of it
My mission transcends framing; it's about passionately bringing stories to life. For over twenty years, I've been the trusted choice for individuals, corporations, and professional photographers, blending artistry with precision to craft pieces that resonate and inspire. Using state-of-the-art computerized equipment, the boundaries of my framing are set only by imagination itself.
Online, mail-order and multiple

CONSULTATION Locations
My heart, workshop, and primary production space reside in the countryside near Woodstock, Ontario, Canada. I also have a tastefully curated showroom in the village Port Credit (Mississauga), located inside the Historic Port Credit Arena. In this space I proudly display my craftsmanship and meet with clientele for in person consultations. For those looking for more convenience I have continued to adapt. I offer multiple other 'Route Stops' on my weekly visits to the Greater Toronto Area as well as a PREMIUM 'Door to Door' service. In addition I provide shipping options across Continental North America. Whether it's an online inquiry, a mail-order project, or a personal consultation, I'm committed to turning memories into masterpieces, ensuring every detail is perfected.
Other Services Offered
While Framed by Design is best known for my innovative frames and shadowbox displays, my expertise extends beyond that realm: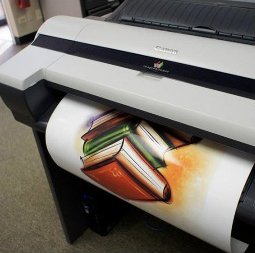 Photo Printing – With a large-format Canon Photo Printer, I ensure every image bursts with clarity and vibrancy, right here in-house.
Photo Mounting – Using a specialized no-temperature dry mounter, every photo is preserved with pristine quality.
Custom Inscription Plaques – Personal touches matter. I offer in-house inscription services on plaques in silver, brass, or white metal, embellished with either classic black text or full-color text and logos.
Custom Lettering and Logos – My advanced mat cutting machines enable the intricate addition of lettering and logos directly into the matboard, making each frame truly unique.
Highlights
More than 20 years of experience creating custom frames and displays
Trusted by professional athletes, organizations and leagues
Creative framing – you name it, I can frame it
Handmade with no small details missed or overlooked
High quality materials used so your frames lasts a lifetime